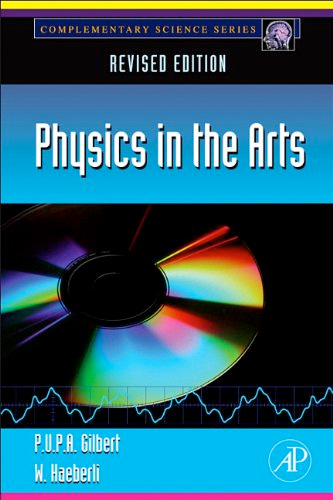 Professor of Physics (100%)
Professor of Chemistry (0%)
Professor of Materials Science (0%)
Professor of Geoscience (0%)
Email: pupa-at-physics-dot-wisc-dot-edu
Phone: (608) 262-5829
Fax: (608) 262-3077
Research Interests: biomineralization, cancer therapy, protein misfolding and aggregation
Ten most relevant publications:
RT DeVol, C-Y Sun, MA Marcus, SN Coppersmith, SCB Myneni, and PUPA Gilbert.
Nanoscale transforming mineral phases in fresh nacre.
J Am Chem Soc, 137, 13325-13333 (2015).
Highlighted in Science 350, 648 (2015)
JJ De Yoreo, PUPA Gilbert, NAJM Sommerdijk, RL Penn, S Whitelam, D Joester, H Zhang, JD Rimer, A Navrotsky, JF Banfield, AF Wallace, FM Michel, FC Meldrum, H Cölfen, PM Dove.
Crystallization by Particle Attachment in Synthetic, Biogenic, and Geologic Environments.
Science 149, aaa6760 (2015).
L Kabalah-Amitai, B Mayzel, Y Kauffmann, AN Fitch, L Bloch, PUPA Gilbert, B Pokroy.
Vaterite crystals contain two interspersed crystal structures.
Science 340, 454-457 (2013).
YUT Gong, CE Killian, IC Olson, NP Appathurai, AL Amasino, MC Martin, LJ Holt, FH Wilt, PUPA Gilbert.
Phase Transitions in Biogenic Amorphous Calcium Carbonate.
Procs. Natl. Acad. Sci. USA 109, 6088-6093 (2012).
E Beniash, RA Metzler, RSK Lam, and PUPA Gilbert.
Transient amorphous calcium phosphate in forming enamel.
J. Struct. Biol. 166, 133-143 (2009).
PUPA Gilbert, RA Metzler, D Zhou, A Scholl, A Doran, A Young, M Kunz, N Tamura, SN Coppersmith.
Gradual Ordering in Red Abalone Nacre.
J. Am. Chem. Soc. 130, 17519-17527 (2008).
Y Politi, RA Metzler, M Abrecht, B Gilbert, F Wilt, I Sagi, L Addadi, S Weiner, and PUPA Gilbert.
Mechanism of transformation of amorphous calcium carbonate into calcite in the sea urchin larval spicule.
Procs. Natl. Acad. Sci. USA 105, 17362-17366 (2008).
RA Metzler, M Abrecht, RM Olabisi, D Ariosa, CJ Johnson, BH Frazer, SN Coppersmith, PUPA Gilbert.
Columnar Nacre Architecture and Possible Formation Mechanism.
Phys. Rev. Lett. 98, 268102-1/4 (2007).
Also featured in Science 317, 175 (2007).
CS Chan*, G De Stasio*, SA Welch, M Girasole, BH Frazer, M Nesterova, S Fakra, JF Banfield.
Microbial polysaccharides template assembly of nanocrystal fibers.
Science 303, 1656-1658 (2004).
M Labrenz, GK Druschel, T Thomsen-Ebert, B Gilbert, SA Welch, KM Kemner, GA Logan, RE Summons, G De Stasio, PL Bond, B Lai, SD Kelly, JF Banfield.
Sphalerite (ZnS) deposits forming in natural biofilms of sulfate-reducing bacteria.
Science 290, 1744-47 (2000).